Last month I had the honour of sharing some of my experiences as the team manager of the Pieps Freeride Team with a bunch of very attentative young (and older) skiers at the Alpinmesse Innsbruck. Thanks for the invitation to hold a speech, by the way. With the help from a few colleagues from within the industry I put together this short list of fairly obvious Dos and Don'ts of sponsorship applications. (Thanks Sebastian Huber, Flo Wieser and Sandra Lahnsteiner.) Enjoy.
It happens. Somewhere along the way from making it down the magic carpet in one piece (in a onepiece. Sorry. Too good a pun to ignore.) to winning the Freeride World Tour you started contemplating looking for professional support. You know, getting free stuff. And money for planting a sticker on your helmet.
But before you get busy lightrooming powder shots on your Mac have a read through this list of Dos-and-Don'ts when applying for sponsorship.
DO
Hone your skill to a level that is objectively good. (Just be an awesome skier.)
DON'T
Think looking good is good enough.
DO
Assume the person you are writing to knows the industry. Research the contact before you write if necessary.
DON'T
Copy and paste your application letter without changing the company name in the text. It gets fairly embarrassing for everyone if you address a competitor in your application.
DO
Be modest when talking about your skills.
DON'T
Lie.
You can assume that a team manager researches you when receiving an application. This includes the typical Google search, but also a few short phone calls to colleagues: "You know this guy/girl? He/she any good?" Lying closes the door for good. Always stick to the truth, whether it is contest results, the tricks you can stick or your alpine abilities.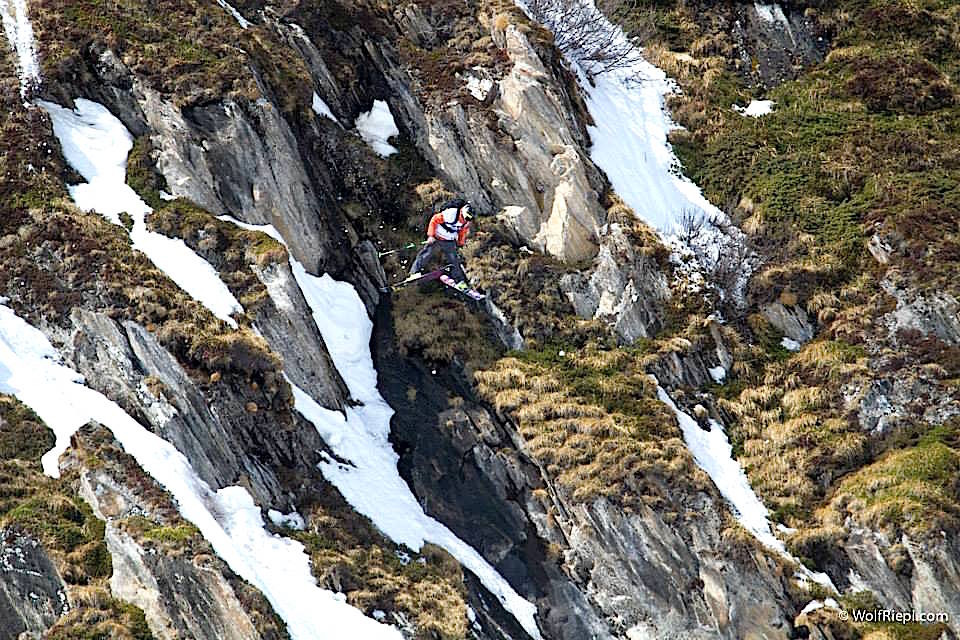 And on that line…
DO
Be a nice person on the mountain. Team managers and reps from companies are usually on the mountain a lot, and they keep their eyes open. Assume that you are being noticed.
DON'T
Behave like an idiot on the mountain. A well-known freeskier decided she was too good for lift lines and acted like a dick in front of her park peers. Not good for your reputation within the industry.
DO
Keep your application simple and to the point. List your achievements and goals, add one or two pics and a list of your online channels for further information.
DON'T
Send an 80mb portfolio and twenty pictures of the same safety grab/powder turn. Less is more.
DO
BCC
DON'T
CC
DO
Be patient. A good team manager will reply, even if it takes time.
DON'T
Take a rejection personal. Most of the time there are corporate reasons that have nothing to do with you.
DO..
..it for the love of it.
The notorious Legs of Steel summed it up perfectly in their aptly titled and worringly accurate mockumentary #skigoodmoneywillcome. Word on the streets of the Bruck is that their lives are now just hoes and blow, so they must be cashing in on their skiing.